I like Marley Shelton. I may be the only person in America who really thought Sugar and Spice was funny (I promise you, next time you're sick/hungover and it comes on USA Network, give it a shot. There's an amusing Conan O'Brien subplot, at the very least). And I think, from this angle, she looks great: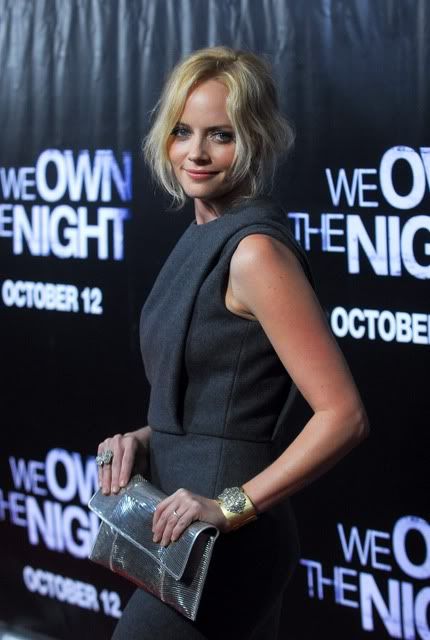 I love the jewelry and the bag, and the tailoring on the bodice is great.
But then there's the rest of it: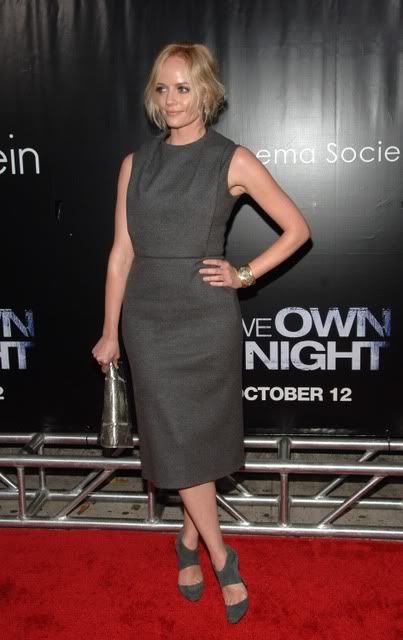 Oh my god, lady, I'll give you all the cash I have in my purse (approximately $36.50) if you'll just let me hem that up a tad. Just a tad! Just a hair! Seriously, just like an inch. Just until it's safely away from the Dowdy Zone, that area of your legs that makes you look more like Ethel Mertz than is strictly preferable when your hem hits it. Because there's a fine line between dumpy and demure, and right now, you're drifting over it like a driver asleep at the wheel.
I do kind of like those shoes though, believe it or not.