So, Janine "Northern Exposure" Turner is doing this for a role, right?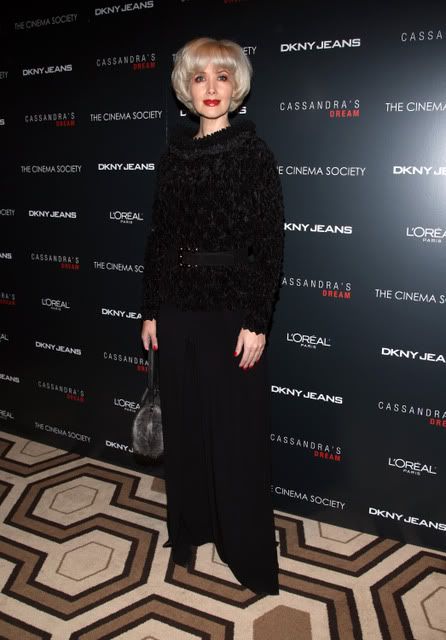 I mean, she's still beautiful, but there's something going on here that screams, "I'm playing the title role in a kicky biopic of Carol Channing," and Janine Turner is a lot of things -- according to her website site, she is: the author of a new book about single mothers; currently appearing in a Christian yoga DVD; the artist behind a CD featuring "60 minutes of New Non-Vocal Meditational Renditions of 'Traditional Hymns,"' and also raising a passel of Longhorns which she will sell to you if you promise not to eat them, which, you know, I applaud people who pursue a wide range of interests -- but she is NOT yet a remarkably active 85 year old, as far as I know.
Although I am compelled to add that it seems that Carol Channing recently married (for the fourth time!) her junior high school sweetheart (!), who contacted her after she said nice things about him in her memoirs, and she 's been gallivanting around California to raise awareness for the need for arts education in public schools. So she's not a bad person to emulate when it comes right down to it (I sort of am in love with Carol Channing thanks to the Wikipedia-ing I ended up doing when I was innocently trying to figure out how old she is, and I am not ashamed to admit it). But maybe it's advisable to wait to adopt the LOOK until you are of the appropriate age to actually pull off Kicky Old Broad.
This is the part of the day when we get emails saying, "that is totally not Janine Turner. YOU'RE an old lady. Put on your glasses!" So I direct you to the close-up: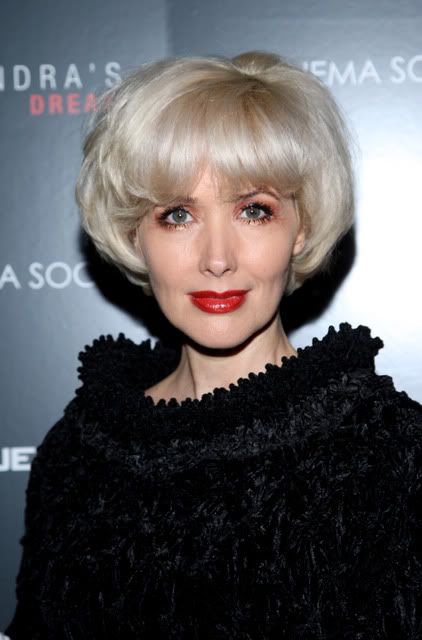 Is she...in a play? No, seriously, I want to know. Otherwise, I just don't get it. Don't wake up with that bone structure and muck it up with Channing Hair, is what I always say.
We won't even get into the eyeliner.