I had never heard of Nazanin Boniadi until a couple of days ago, when she started popping up all over the place. I guess she used to be (is still?) on General Hospital, and now she's in Charlie Wilson's War (please don't get me started on the ads running for that right now, as they seem to solely feature Julia Roberts doing that big honking guffaw that was really charming in Pretty Woman and totally annoying now). My bet is she has a new PR team pushing her. But whatever. My point is, she is REALLY PRETTY.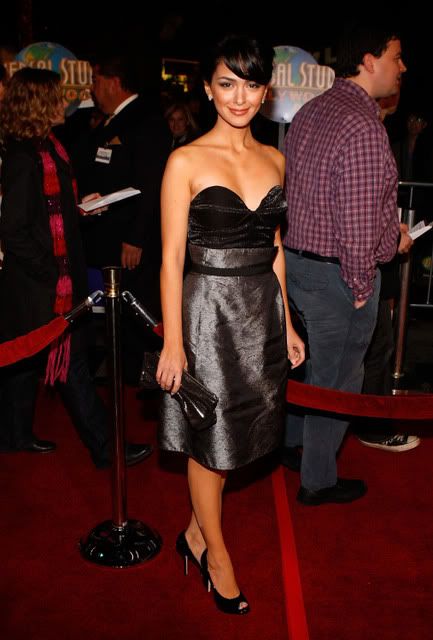 I just love that. It's so holiday-appropriate and festive and flattering and slightly unusual, and I want it. I mean, she's getting a lot of help from the fact that there's something about her that reminds me vaguely of Thandie Newton, but in addition to being all over this dress, I'd like to give the girl a hand for upgrading from this, nearly a year ago: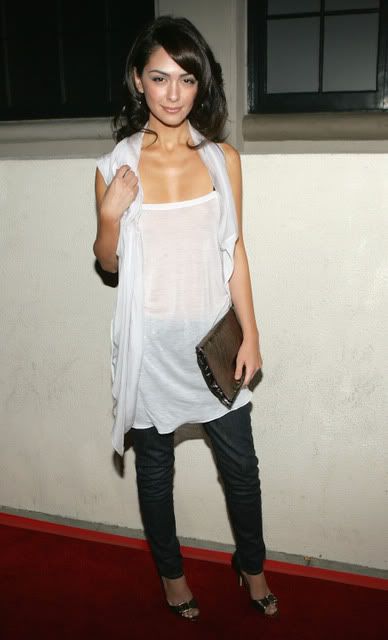 Yes, that top IS entirely sheer, why do you ask?
Thanks for putting away the nips, Nazanin. You made the right call.