On the morning after poor Britney released what was left of her marbles to the four winds and got carted off for Ye Olde Psych Evaluation, it's somewhat of a relief to realize that Lindsay Lohan's most pressing problem (other than that swig of champers she allegedly took the other night, but sobriety is a process, right?) is her stubborn unwillingness to wear anything other than a pair of goddamn leggings: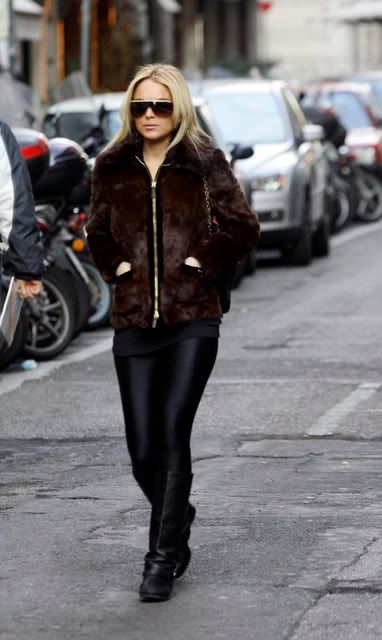 [Photo: infdaily.com]
GIRL. It's not 2006. GET YERSELF SOME PANTALOONS.
Although, Obsessive Fixation on Leggings notwithstanding, otherwise you look pretty hot. Don't tell anyone I said so. GOD, WHY CAN'T I QUIT YOU?
(That joke's come back around, right? Whatever, it's Friday.)