Dear Miss Janet Privacy Control-Jackson (I understand that is your full name),
I must thank you for your body of work. What other artist has provided more opportunities for both car-dancing and elementary school roller-skating parties? And yet, I suspect your body is not thanking you for this particular piece of work: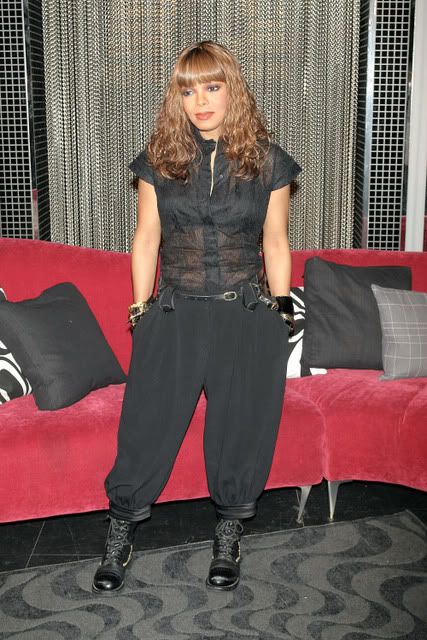 Yeah. Call them whatever you want: genie-trousers, blouson-pants, harem-suit bottoms, pouffy leg-sleeves, pirate breeches, capri-bloomers, parachute-knickers -- I'm sure our friends at the glossy magazines will think of some more palatable euphemism for what you're wearing. When, let's be honest, they're actually about twenty minutes away from being Hammer pants. That's not a Behind the Music you even want to approximate.