« House of Fugsace | Main | Fuggity Kane »
March 19, 2008
Fug Or Fab: Fug the Cover?
I just don't know anything anymore.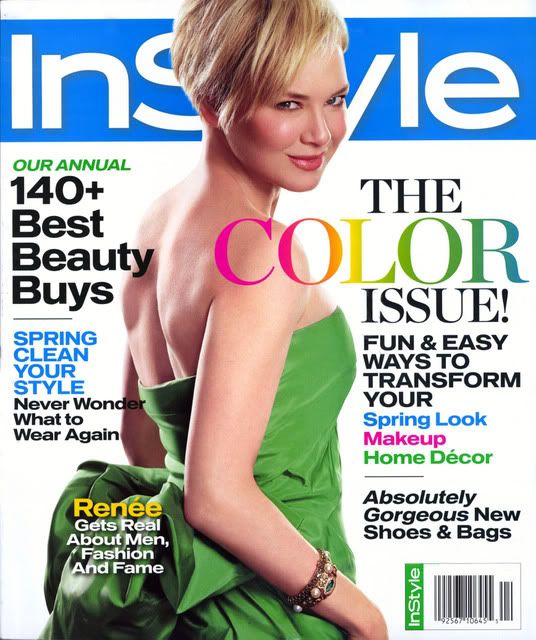 Is this good? Is this bad? Has Renee always used that accent over the second E in her name (Wikipedia says "yes," IMDb says "sometimes," I say, "huh, I never noticed")? Also, why is In Style using the same accent over the E in "decor"? I mean, if Elle Decor doesn't need an accent, why does In Style? Is it just to seem FANCY?! And why do I care? The real question is: does Renee look better than usual? That color is nice on her. But that haircut, it's excruciating still. Right? RIGHT?
Posted by Jessica at 11:22 AM in Fug or Fab, Fug The Cover | Permalink