I just wanted you guys to know that Randy Jackson is going around wearing an ascot: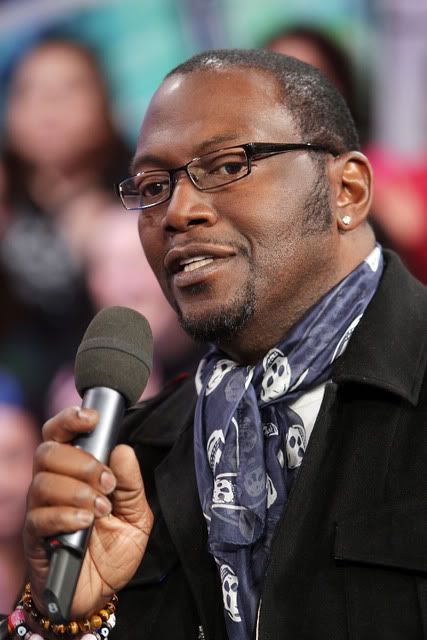 I thought you should just be made aware of this. That's all.
Also, that during Fashion Week, one morning I woke up and called Heather and said, "Heather, I just had the WEIRDEST DREAM, that there was this TV show called Randy Jackson Presents America' s Best Dance Crew, and AC Slater was the host! And JC Chasez was like the Simon Cowell of the show! And Randy Jackson was NEVER ON IT AT ALL. And there was one dance team that was ALL ON ROLLER SKATES!" And she was like, "Yeah, that actually happened."
And the even crazier thing is that last week, while I was sick, I ended up watching like seven episodes of Randy Jackson Has Nothing To Do With These Dance Crews, and I got totally sucked into it to the point that my old school secret crush on JC is back, just like he never went through that awkward period where he had a quasi-mullet and was engaged to Tara Reid.
All of which -- up to and including the lingering Theraflu -- means I'm feeling a bit more charitable about the ascot than I might otherwise. (Must resist making "He's doing his thing, dawg," joke. Must resist!)
But not enough to refrain from, you know, just letting you know that he's out and about in this. Just in case you were wondering what he was up to.