Maybe it's the jet-lag talking, but is Kelly Osbourne wearing a dickie with an attached hood?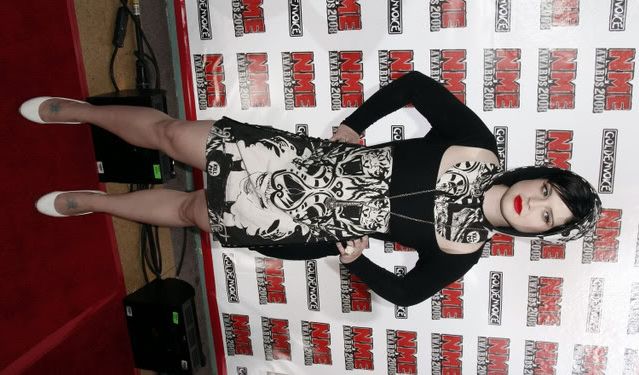 That matches her dress? She is, isn't she? And there's a face on her crotch? And two tiger heads (or something toothy, anyway) right beneath her boobs? Right?
Actually, let's just blame this on jet lag. Never happened. Never saw it at all.