According to TMZ, my beloved Janice Dickinson has been banned from several shows at Los Angeles Fashion Week, following some shenanigans of some sort.* (Janice? Shenanigans? Shut your mouth.) While I was sort of surprised to read that Janice had actually been barred from any event -- seriously, have none of the event organizers read her books? They are hilarious. She is a national treasure. A probably drunk, definitely unpredictable trainwreck, but a treasure nevertheless -- I wasn't surprised to hear that she was in the news thanks to her LA Fashion Week behavior, as I had already seen the pictures.
This is the week that Janice demonstrated why a dress can be dangerous if you've been [ALLEGEDLY, POSSIBLY, MAYBE, PERHAPS] imbibing: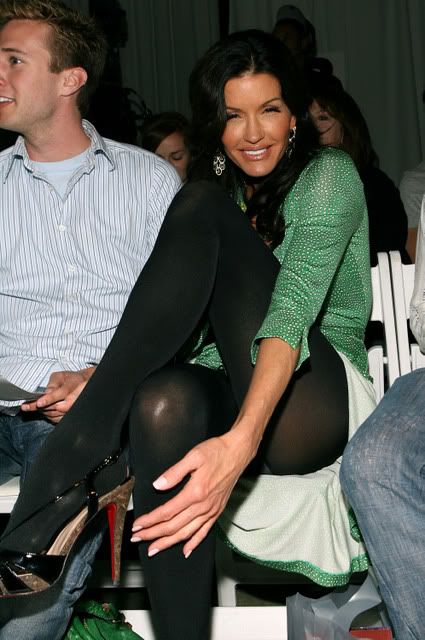 Don't do that in a dress! Especially in a wrap dress! Those are tights -- not leggings, not trousers, not jeans, not shorts. They have a visible cotton crotch. I don't need to see Miss Janice's cotton crotch.
OR her ass:
Continue reading "L.A. Fugshion Week: The Janice Dickinson Fugging Agency" »