This just in!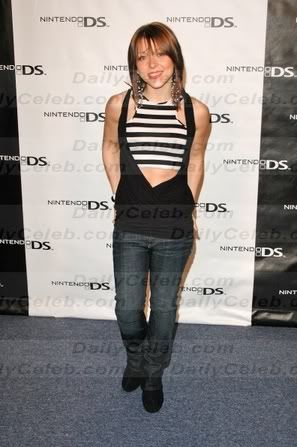 Photo Courtesy of Daily Celeb.
Ashley Peldon, sister of Courtney Peldon, has retired from her career of... um, you know, whatever it is she actually does... and has reimaged herself as a deranged Foot Locker employee, mid-rampage, or, perhaps, as sexy referee, except without the "sexy" and with more of the, "Oh my God, that's not a good look for you. Or anyone. Ever. Seriously, put on my coat."
What sort of penalties does one call as a sexy referee, I wonder? "Roughing the scrotum"? "Unnecessary use of tongue"? "Ineligible receiver"? Regardless, I call a time out.