I am seriously in love with Crazy Courtney Love and I hope she never dies. I mean, honestly, the woman is (ostenibly) OFF drugs and yet look at what she's doing with her hair: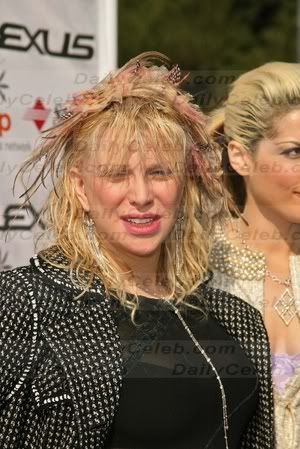 Photo courtesy of Daily Celeb.
Is it me, or is that an actual bird's nest? I expect her to burst into a round of "Feed The Birds."