We knew it would be only a matter of time before Paris Hilton fugged herself up again: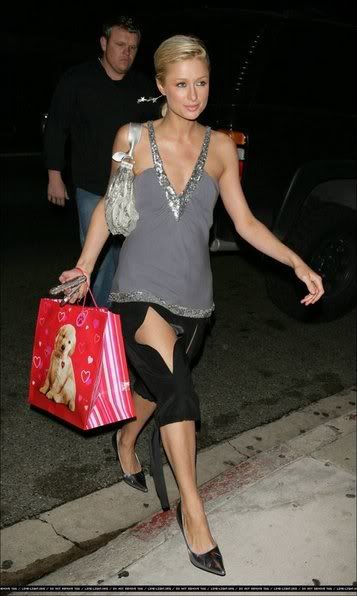 [Photo courtesy of Lime-light.org.]
Love the shoes, but what is the appeal of the split knickers? It looks like she had an accident with some barbed wire. Maybe her vagina gets upset if it doesn't have some ventilation, or at least a nearby window.
Although I much prefer the image of Paris, having locked herself out of her home, hurling her body over a barbed-wire fence and getting her knickers caught, dangling there for twenty minutes screaming at her bodyguard to stop laughing and help her, dammit, instead of running off to 7-11 to buy a disposable camera.