Jessica Simpson woke up this morning and took a long hard look at her wardrobe.
"I don't like any of this," she said. "I hate all my designer clothing. I hate all my jeans. I hate everything that fits. I loathe anything in here that looks even vaguely clean." She was silent for a long, long, long, long, long, long moment. Thinking.
At last! "I know what I need to do," she announced to the small, yappy, fluffy dog at her feet.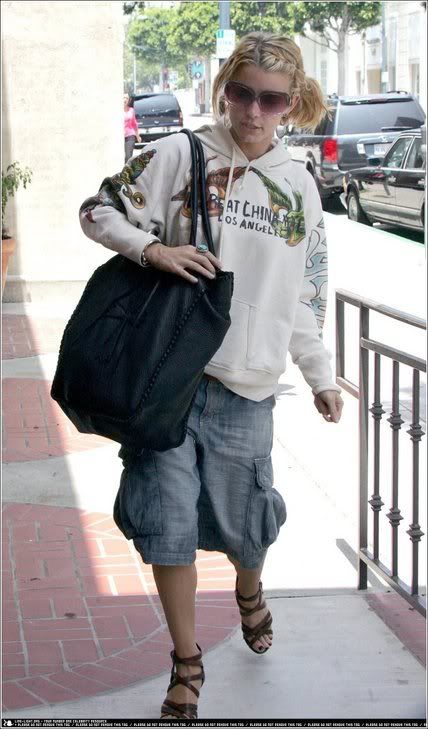 "I need to go Federline."