In the cycle of America's Next Top Model prior to the current one, there was a contestant who had troubles, we soon learned, looking her best. It was hard to hate her because she was just such a mess. She was awkward, she was gawky, she had a really unfortunate period where it was rumored that she had the skin-eating bacteria devouring her face.
Her name is Michelle: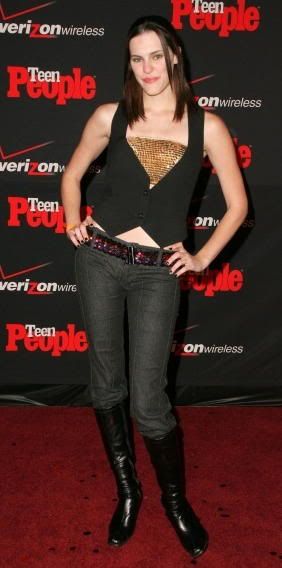 [Picture courtesy of Daily Celeb.]
And she's wearing a gold sequined bandeau top. Under a vest. With a girly lederhosen-inspired belt.
At least she kicked the the skin-eating bacteria.