Look, I'm happy that Gwen is getting to have her own baby after Gavin's Secret Mystery Lovechild Who Looks Just Like Him So How Much Of A Mystery Could Her Paternity Have Been? bombshell.
And yet she herself is not looking like much of bombshell lately: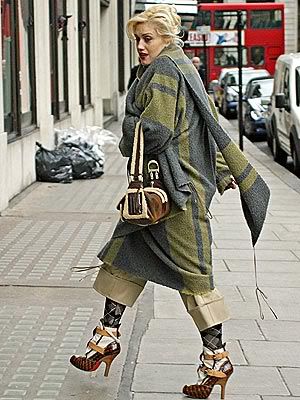 There are some outfits that are so complex in their fug that they defy words and require math. This is one of them. And I think we can all agree that Derelicte + harajuku x hormones + Gavin's manpris = CRAZY.