"Hi. I'm Teri Hatcher: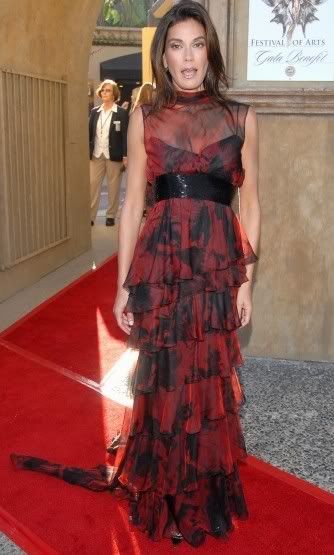 The Emmys totally snubbed me and the rest of my Desperate Housewife co-stars this year and we've all reacted differently. Felicity Huffman made some bullshit phony baloney speech about how she doesn't care about awards because she goes home to a wonderful man every night and he loved her even when she was fat and also, she ALREADY HAS ONE SO SHE DOESN'T CARE. I totally hate her. Marcia was all fine with it until she realized that the morons who put together the Aaron Spelling tribute had no idea what sort of genius montage they could have put together that, therefore, America was robbed of the opportunity to see her rip off her wig on a big screen during an awards ceremony. I'm with her on that one: in a time of mourning, her stellar work as Dr Kimberly Shaw will heal our wounds. Eva decided to go anyway, BECAUSE SHE'S A FAME WHORE. And I decided to punish America by not going to the awards in my panties this year, like I did the Grammys. Instead I put on The Dress That Ate My Neck and went down to Laguna to attend the Pageant of the Masters, where down on their luck actors have to act out famous paintings and shit. I just know I'm going to have to act in this freakshow myself next year if things don't turn around. I can't believe my comeback was so short lived. HOW MANY BUSHES DOES POOR SUSAN HAVE TO FALL NAKED INTO FOR YOU TO LOVE ME AGAIN, AMERICA? Because I'll do it.
But don't get the wrong idea. I'm totally happy to be here in Laguna instead of accepting an Emmy award that I should have won last year. Just look at me: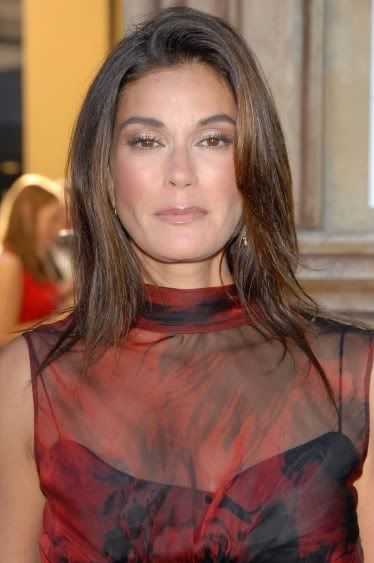 I'm so damn happy to be here that it actually hurts."