So I guess some people think she's gained weight or something and if that's true, I'm happy for her. I wouldn't know, because I am too busy LOOKING AT THIS HAIR: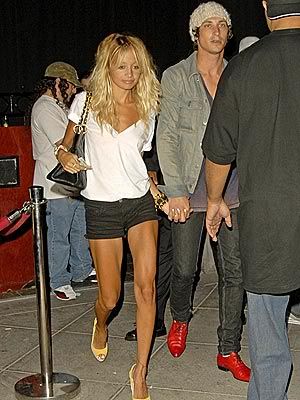 What is going on here? Nicole, as regular readers know, actually isn't featured on GFY very often. She is usually impeccably put together. For example, very few starlets rock the head scarf the way Nicole does. Which is why it's so alarming to see her with these ratty extensions in. They look like they've been chewed on.
I hope that's not part of her new diet.