Gwen Stefani looked so fantastic throughout her pregnancy; quirky and unusual, but still flattering. And now...well, we've still got "unusual" covered.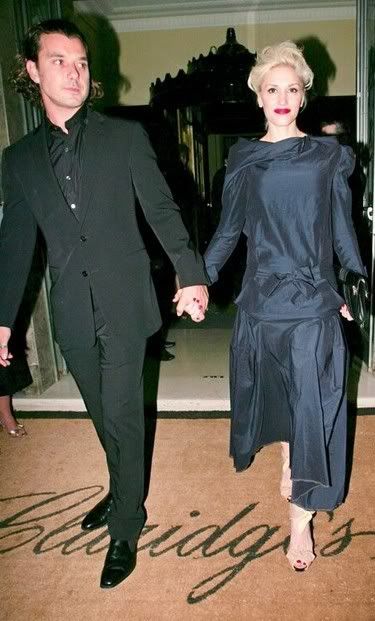 I sort of don't know what to say, and I almost always know what to say. Perhaps as an homage to Claridge's, where it appears this event was held, Gwen decided it would be a good idea to dress as Americans imagine a low-level British royal would have dressed in, like, 1983, back when even Princess Diana thought it was a good idea to wear giant sailor collars and dropped waists.
My distaste for the 80s revival has been well documented here, but I think if anyone could pull it off, it would be Gwen. But let's move more toward, like, kooky Lacroix 80s revival and away from dowdy, gift bag-looking 80s revival, shall we?