Dear EVERYONE,
I TOLD Y'ALL I WAS GONNA DO IT.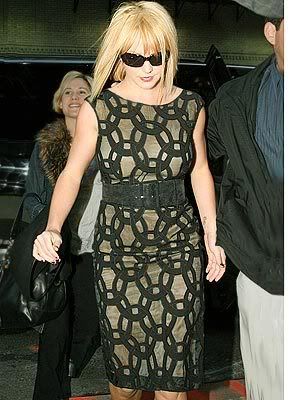 To Kevin: HA HA. I was just waiting until I started to get hot again to file the papers. Check out my cute, post-baby body. HOW DO YOU LIKE THIS? Yeah! That's what I'm TALKING ABOUT. It's a CLASSY dress on a HOT BODY and I still have LIKE A LOT MORE DOLLARS THAN YOU DO. So you can SUCK IT. When I told you the other night that I was bringing sexy back, I was NOT kidding, even if you did laugh. Who's laughing now?! (I am.)
I hope you enjoy the case of Pabst I gave you to celebrate your stupid "album" dropping, because that is the LAST THING you are going to get from me EVER. I hope your cornrows all fall out and you trip on your manpris and you break your face and you crash your car.
To Cameron Diaz: Watch yourself.
To the rest of world: YOU'RE WELCOME.
LOVE, BRITNEY!