Lush Magazine is actually pretty cool. And yet, they've decided that the best way to style Hilary Duff is to make it look like she's sticking her head into one of those cardboard figurines you find on the boardwalk that make you look like you're a bodybuilder or a bearded lady or whatever: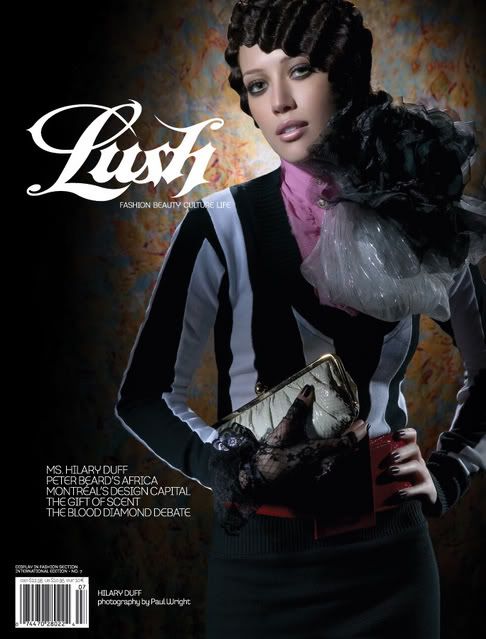 Seriously. That hair is not now, nor has it ever been, attached to her head, or the head of another human being.
Also, she should get someone to take a look at that thing growing out of her neck.