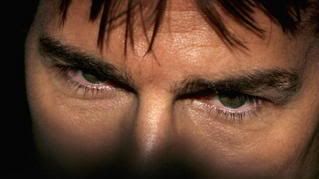 As 2006 draws to a close, it comes time to reflect upon all that we bore witness to in the celebrity realm. It was a fully adequite year,what with Britney finally dumping Kevin (yay!) and then starting to date Paris Hilton (boo); Jessica Simpson had a year-long nervous breakdown culminating in forgetting the words to 9-5 -- words which anyone who's SEEN 9-5 know well enough to fake it; Ashlee Simpson got her nose done, thus taking the first small steps toward enacting revenge on her sister for years of being treated like the lesser Simpson child; Lindsay Lohan...well, it's too long to get into here, but I think we all recall the highlights (Harry Morton, vagina, car crashes, alleged ODs, alleged AA, mother issues, father issues, blonde, brunette, red head, firecrotch, skinny, skinnier, allegedly coke-bloated, adequite spelling and grammar); Nicole Richie lost and gained the same two pounds over and over again and then finally lost approximately 85 pounds when she dumped Rachel Zoe, then celebrated by taking a little drive; Paris Hilton completed another year of getting people to pay attention to her for doing nothing, basically, and also released an album which I MIGHT have listened to in the car sometimes, but mostly because it was so bad that I found it kind of hilarious; Victoria Beckham wore a series of short-shorts and huge glasses to the World Cup, and we kind of shook our heads and then we read her new style book and decided that anyone who thanks Joan Collins in her acknowledgments is kind of fantastic; Hilary Duff dumped Joel Madden and grew into her teeth; Tara Reid took out her sandbags and had new, better sandbags placed in her chestral area. She seems to have cleaned up her act, but we are not holding our collective breath; Tom Cruise and Katie Holmes "had" a baby, got married, and performed unholy experiments with their bangs (pictured); Courtney Peldon might have been engaged to Crispin Glover and then wasn't anymore, and decided that she needed to be married to her perfume line instead; we mostly stopped saying mean things about Maggie Gyllenhaal, mostly, because she looked pretty cute when she was pregnant; Kiki Dunst won my heart with a pair of big fake glasses; I had a fight with one of my friends over whether or not I was allowed to be sick of Jennifer Aniston's Pain yet (I think I am); Aaron Spelling died and we were devastated. Tori Spelling seemed to handle it pretty well; Angelina Jolie and Brad Pitt actually DID have probably the best-looking baby ever born; lots of other celebrities babies were also born or adopted, and because we are secretly softies, we kind of thought they were all pretty cute; Fergie managed not to pee on herself, AND she's still dating Josh Duhamel, so we kind of had to hand it to her, but we'd like to see her lose the shorts for once; and, our intern won an Oscar AND was named Sexiest Man Alive. We thought about giving him a raise, but just gave him a hug instead.
Other stuff happened, too, but our hands are tired of typing. Needless to say, we are very pleased that you stuck with us through it all -- through all the leggings and Uggs and Crocs and formal shorts, the man-ties and jumpsuits and fake tans, the good wigs and the bad. Every day's a holiday with you, dear readers: often, in fact, it was a Lohan holiday.
So Happy New Year from the Fug Girls and Intern George! We plan to spend this long weekend sharpening our claws, and we'll be back to our regularly scheduled eviscerations on Tuesday, January 2, 2007. Drink some champagne for us -- we're going to have some for you.