We recently took a trip to our nation's fair capital for a wedding. It was mighty cold in DC, but the city greeted us warmly, and when we took our leave, it was with the satisfaction of a weekend well spent. When waiting in line for security at Dulles, I spotted one of those freebie magazines you find at places like airports. I am, if you must know, a huge fan of the SkyMall. Where else can you find the Pop-Up Hot Dog Cooker [awesome], the Basho The Sumo Wrestler Table [classy!] AND the extremely unsettling Poison Oak Tree Sculptures, as well, of course, as an assortment of change counters and accessories for your dog? And so I expect this particular magazine to perhaps be trying to sell me a new robotic can opener. But what it is REALLY trying to sell me on is the possibility that the cover model is actually Alec Baldwin:
At first, I thought this publication was called Washington Fever (a rather catchy name for a magazine, I think), and that Alex Baldwin HAD one, which is why he looks so very orange. Frankly, he doesn't look like himself at all. Let me refresh your memory: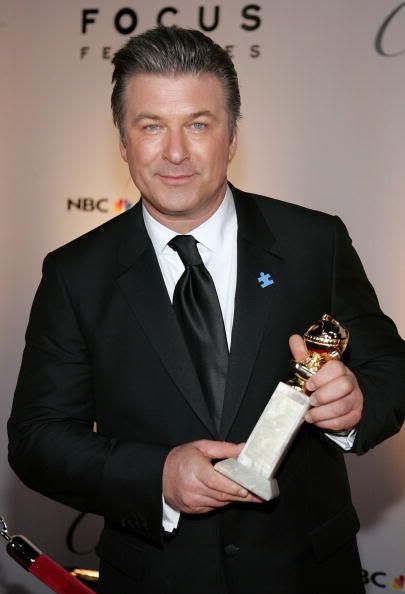 See? That's Alec Baldwin. Crinkly, amusing, ready to attempt to sell us some Schwetty Balls, and probably willing to show us his actual ones. We like it. Washington Flyer Alec, on the other hand, appears to coming directly from a Men's Warehouse print ad shoot. In fact, I'm not convinced that that's all Alec at all. I think maybe his eyes, nose, and mouth may all have been placed on the face of another oranger, less eye-bagged, even smarmier model in the hopes that exhausted travelers wouldn't notice that El Baldwin looks -- well, weird. But not us. We know the real Baldwin when we see him, and he's generally not the color of a mango margarita.
Which reminds us: we need to order that Margarator.