Pop Quiz:
Mary-Kate and Ashley Olsen are: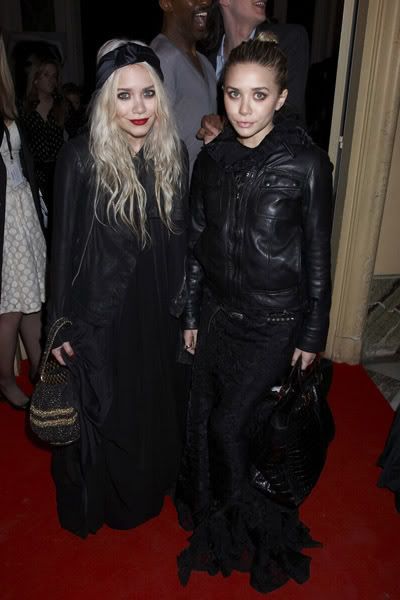 A) pixie-sized vampires, carrying cut-glass vials of human blood in their bags, which they mix with vodka to approximate cosmopolitans at parties.
b) pixie-sized zombies, wearing long skirts and sleeves to conceal their rigor-mortis-ravaged limbs.
c) pixie-sized superfans of The Cure!
d) screwing with us.