Marcia, Marcia, Marcia!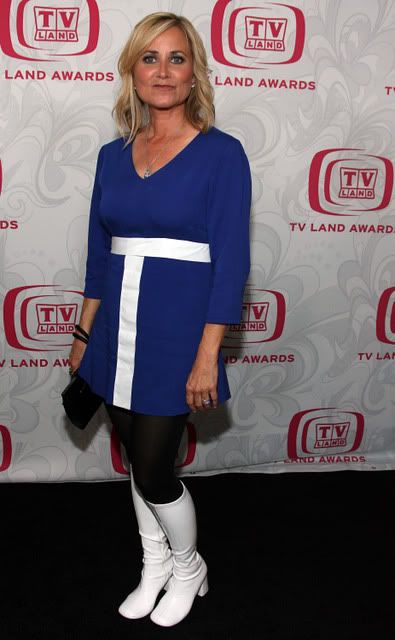 Here's the story of a lovely lady.
Who was famous for playing one of three lovely girls.
Now she's appearing on Celebrity Fit Club
Where she will be forced to do lots of curls.
(Even though she looks all right to us)
Here's the story of the former Marcia
Who we feel really ought to have known
That when you're famous for a particular era
You need to leave that look alone.
Because although her blue mod frock is kind of cute
We all know that it's much more than a hunch
That everyone else at this party
Snidely commented that she's no longer in The Bunch.
The Brady Bunch.
She's no longer appearing on The Brady Bunch.