Remember Ryan Cabrera? He dated Ashlee Simpson for a while? Mostly while her TV show (what the heck what that show called? The Ashlee Simpson Show? Ashlee!? The Ashlee Simpson Hour of Power? You'd think I'd remember, as I used to watch it religiously thanks to the fact that I had bad taste) was on the air. You know, this guy: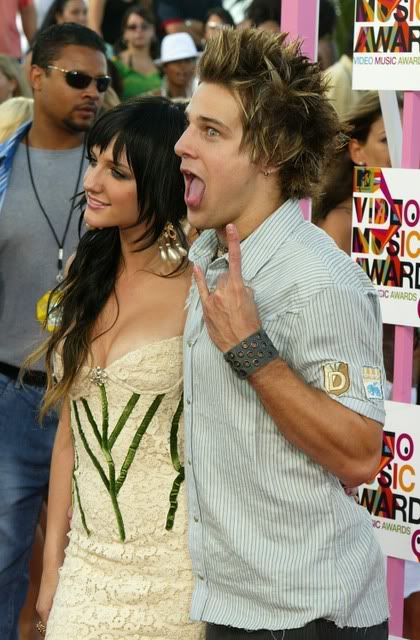 He sang that song "On the Way Down," which until about three minutes ago I thought was called "All the Way Down," and which is apparently...not about what I thought it was about. Anyway, it was kind of a catchy tune, although the kid is no Tyler Hilton, let me tell you, and despite having a penchant for making wacky faces for the camera and SERIOUSLY WORKED OVER HAIR, he didn't seem like a bad kid: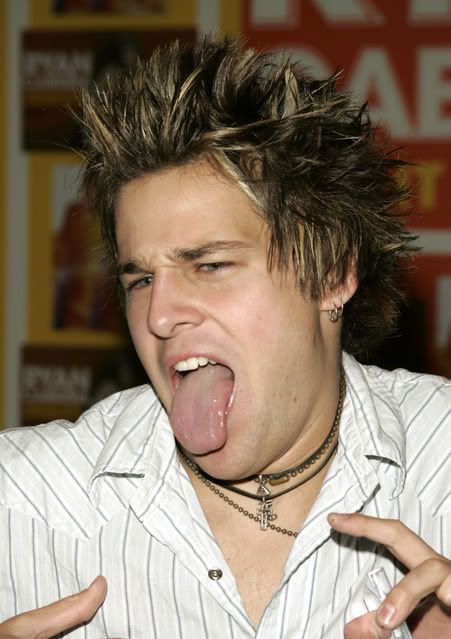 Wow. I mean...wow. That hair look some WORK. There is a LOT of product in there, and I'd be interested to know how many CHI ceramic flat irons lost their lives in the heroic struggle to get it to stand up like that. Anyhoozy, you'll be interested to know that Mr Cabrera has -- perhaps due to an incident in which his mother and manager staged an intervention along with Ryan's close personal friends from Robinson Beautilities -- abandoned this labor-intensive look for something more....natural: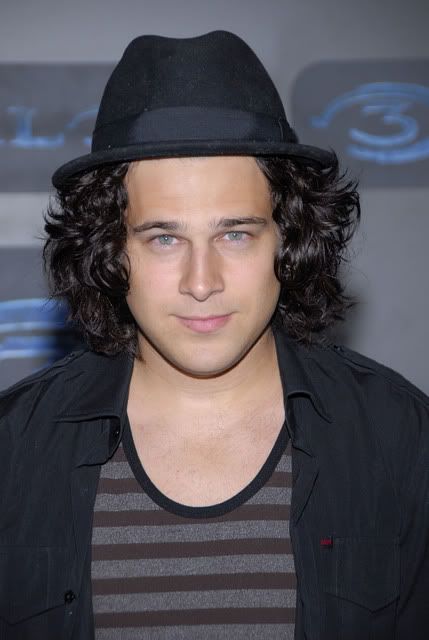 Maybe not so much. I'm glad the ozone layer over Ryan's house is no longer depleting at an alarming rate, but now I'm concerned that he might have trouble getting as many dates as he used to, as this new 'do plus the scoop neck tee (boys: please don't. Maybe if you're French. Otherwise, don't) makes him look kinda like a guy who warms up the audience from 10am to noon Tuesdays at the Comedy Store and is sort of pissed about it. And while I can actually see his hairline, this hat plonked on top of his cascading curls sort of screams OMG GUYS THE ROGAINE ISN'T WORKING.
On the other hand, Ashlee's new boyfriend has been looking kind of sharp lately: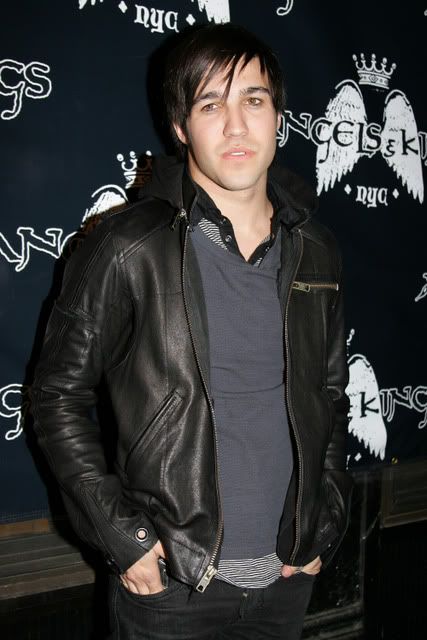 Something else for Jessica to get annoyed about.