Tell the truth. If I told you that the below picture was snapped while Marc Anthony was giving a toast at a wedding reception, while bridesmaid (and tragic victim of self-tanner) Jennifer Lopez looked on, you would totally believe me: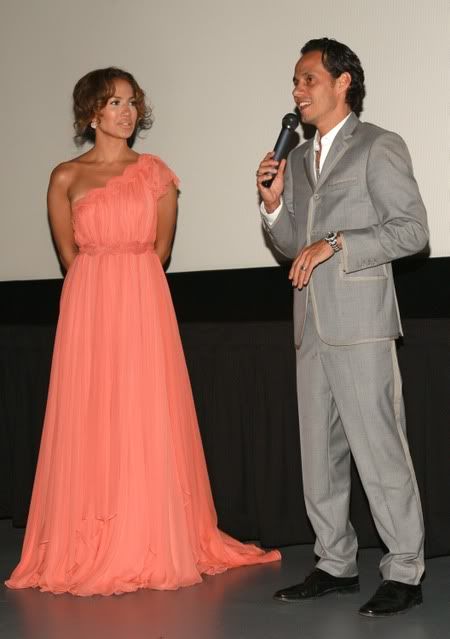 She's just waiting for him to shut up so she can hit the open bar .
Well, that part may actually be true.