Let's all just take a quick moment to bow our heads and hope fervently that Diane Lane's newest haircut is for a role:
PS: Diane, you've got a lot going on here, with the belt and all, no? But I can't be too concerned with that right now, as I am too worried by the state of your generally extremely gorgeous head. Let's go to the close-up: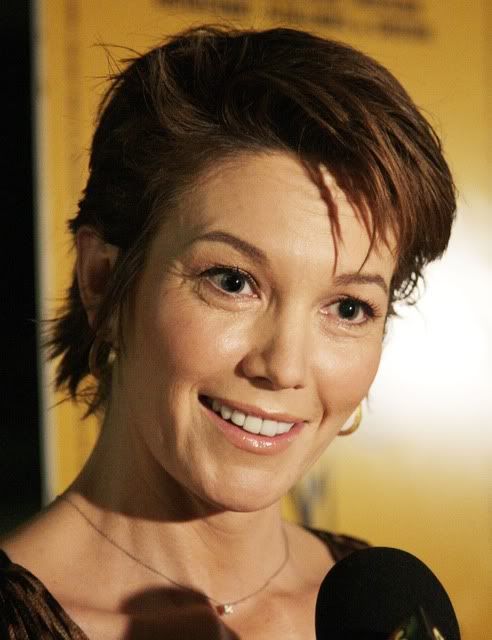 I like short hair. I'm on board with the Posh Spice Saucy Asymmetrical Salute to Simon Le Bon. I'm all over the Katie Holmes Preppy Shout-Out to Posh's Saucy Asymmetrical Salute to Simon Le Bon. But I can't -- and won't! Don't try to make me! -- sign off on the Diane Lane Big Ups to the Awkward Growing Out Phase.
** We totally forgot that Lane lopped off her locks for charity. But that was 2006, and this is... not. What gives? From her effusive comment about wanting short hair that no one would ever let her have, we presume she may indeed consciously be maintaining the '80s male-rocker hairdo. No wonder nobody let her do it before.