Why, it was just last week that I was all, "oh, Kelly, what's wrong with your make-up? Oh, Kelly, what's wrong with your hair? Kelly, why are you dressing up like Liza Minnelli? Kelly Kelly Kelly Kelly Kelly Kelly Kelly." (Sorry, that was just a reflex.) And it's like she was LISTENING: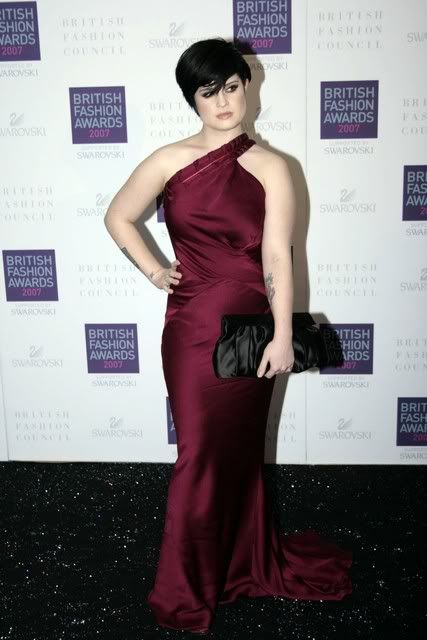 How adorable she looks! How pixie-like! How prettily made up! I feel like a proud mama, although not like her proud mama, because if I were to suddenly start feeling like Sharon Osbourne...well, I guess now that I think about it, Sharon could actually probably very easily step in for me here if I were to have both of my arms broken by Jessica Simpson in a tussle over the last butterscotch pop down at See's Candies or something.
In other news, there's Kimberly Stewart: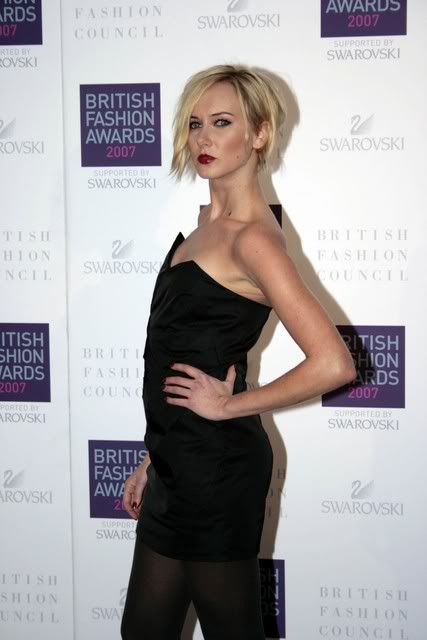 How much does she think she's Posh, circa three months ago? You know, Outdated Posh.