If GFY had a currency, like Disneyland, or Canada, surely one side would be FUG and the other, FAB, enabling us to make decisions like, "are Ugg boots okay, if it's seventeen below zero?" And on this coin, I can't help but think, would be someone much like Miss Paris Hilton, who is currently at Sundance, surely because she is nothing if not a great patroness of the art of film.
This would be the FAB side: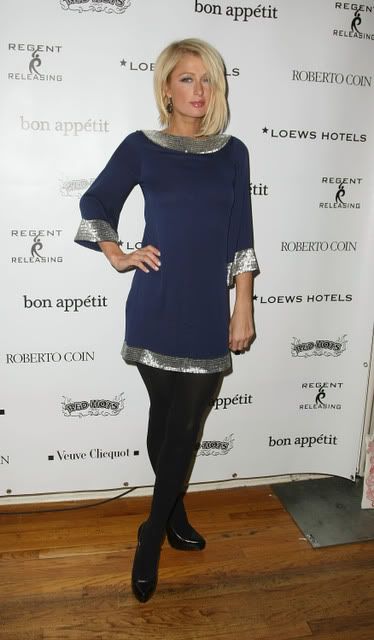 Okay, technically, it's fab tinged with a hint of Star Trek's Rocking New Year's Eve Party, but she looks cute. I like shiny.
This, of course, would be the FUG side: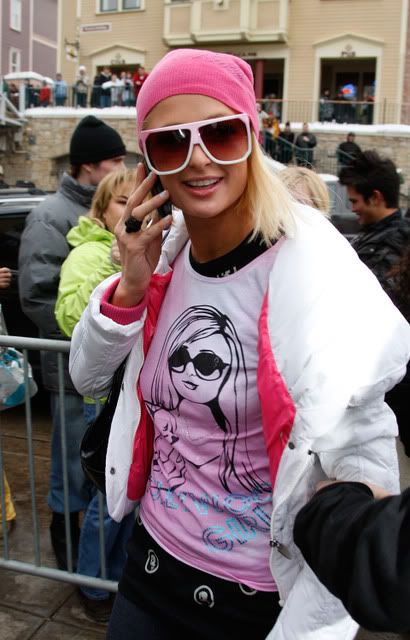 PARIS. Stop wearing clothing with pictures of yourself splashed all over them, or with your name on them. Coming from some people, that sort of thing can be sort of self-deprecating (like when Winona Ryder appeared on the cover of W in a "Free Winona" shirt after her whole shop-lifting to-do), but you can only pull that off when the general public is willing to believe that you can spell "self-deprecating."