What does it say about someone when he's got a legitimately famous father (Rod Stewart), a marginally famous-for-being-famous sister (Kimberly Stewart), and once had his own TV show (the singularly unflattering Sons of Hollywood, which the NY Post compared to "the equivalent of having [your] face shoved into a toilet"), and yet has NO WIKIPEDIA ENTRY?
It means it's time to get out there in front of the cameras wearing a tie and no shirt, that's what it means: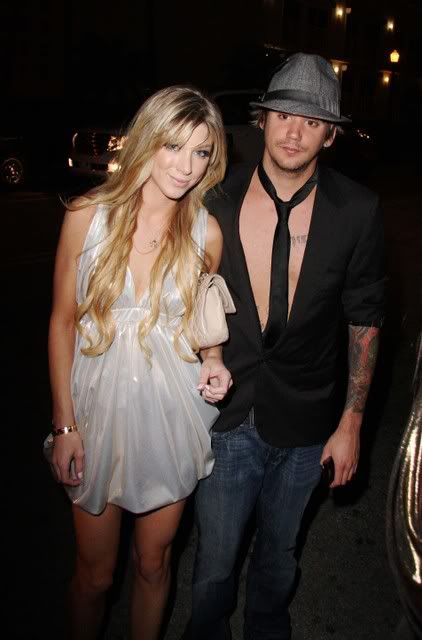 [Photo: infdaily.com]
Having no Wikipedia entry to detail the provenance of your tattoos, or to outline your many failed engagements is like NOT EVEN EXISTING for a marginal public figure such as your average celebutante child-of-privilege. No wonder the poor boy felt obligated to trot outside in the Kid Rock Special. He's just looking for validation. Sadly, Sean Stewart, you are no Kid Rock. In fact, I would venture that you are not even any Kid 'n' Play. Look into marrying Pam Anderson and/or getting an awesome hi-top fade and get back to us in six months.