Could someone please email me and explain to me how Raven-Symone has turned into a 40-something woman in the last six weeks?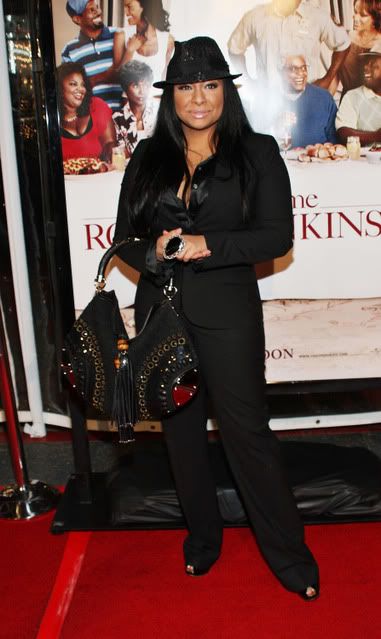 I mean, she's one sexy 40-something, right? Like, I'd love to see this woman move into the gated community on The Real Housewives of Orange County and shake things up. I suspect, judging from this get-up, that her character would secretly running a call-girl operation out of her McMansion, which - I think it goes without saying -- would be AMAZING.
But as our R-S is only 23 years old, you'd hope she'd be showing up places looking a bit more Gossip Girl and a bit less MILF. I'd tell her so personally, but I'm scared she might deck me with that dinner-plate ring and I can't afford the cosmetic dentistry to repair the damage it would inflict.