Ladies and gents, welcome back to LILO LEGGINGWATCH2008: YET MORE LEGGINGS. Our intrepid heroine has ventured out several times in the last few days -- didn't she recently say she was going to be spending more time in Long Island with her family? Was that a fib? Or was that just a way to get her mother off her back? Or is she avoiding Dina? Is that good? Or are we reading too much into this, needing our daily dose of soaps now that Passions is kaput? If so, does that mean I am also going to start seeing the floating head of Adrian Zmed everywhere I look? -- treating us to YET MORE DELICIOUS BLACK LEGGINGS. Honestly, people, I am getting to the point where I don't even care that she's wearing leggings. LEG IT UP, I say. I DO care that she's ONLY wearing leggings.
To wit, on January 11th: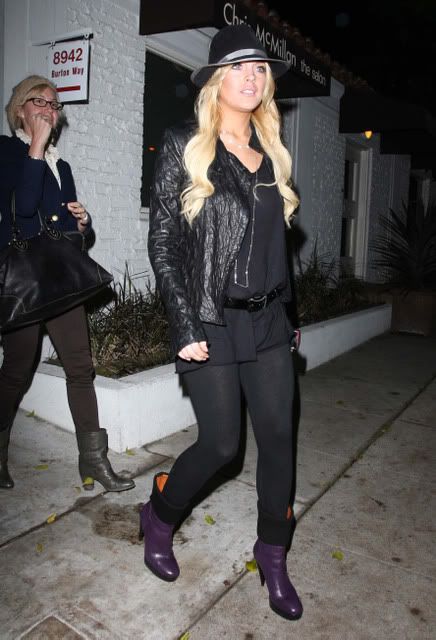 [Photo: infdaily.com]
Is it me, or is she working a sort of weird Bret Michaels look here? I'm sure it's just the Tight Pants + Long Weave Under Funky Headgear look, but I am beginning to wonder (hope) if the "album" she's supposedly "working on" "in the studio" "right now" is ACTUALLY full of covers of "Every Rose Has Its Thorn," rendered in different moods -- crabby, hungry, happy, wistful, coke-pants-wearing, bitter, etc.
We get a brief respite from the LEGGINGS on January 13th in the form of this: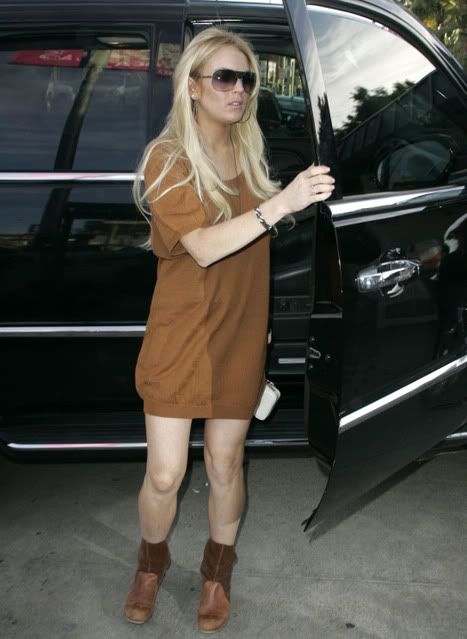 [Photo: Splash]
Do you think this is better?
I know! I'll bring the Capri Suns, if you'll bring Handi-Snacks and we'll talk about how LiLo reverted to the LEGGINGS on the fifteenth: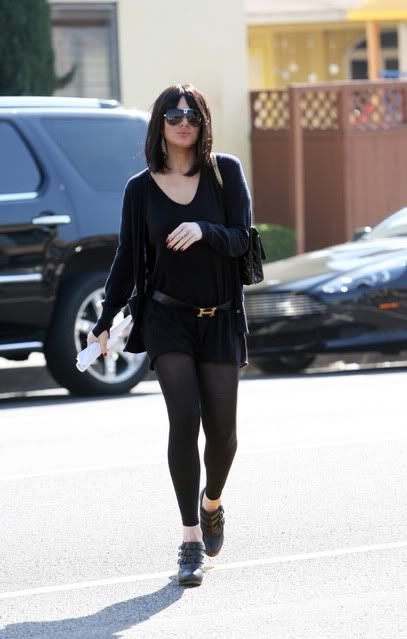 [Photo: infdaily.com]
Also, a wig. That makes her kind of look like Britney. Because who doesn't want to look like Britney right now, am I right? I thought so.
And then, later on the same day: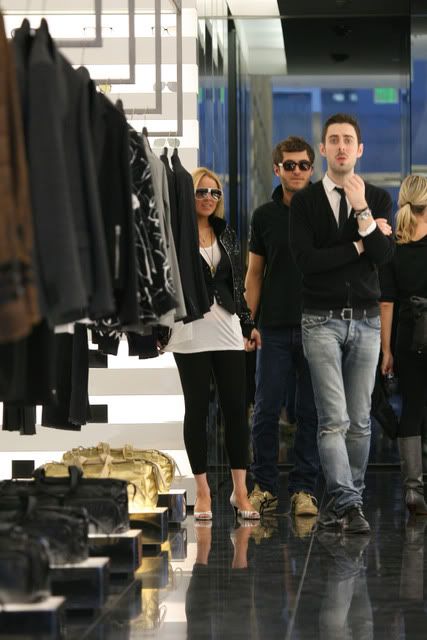 [Photo: Splash]
LEGGGGGGGINGS! Nothing is more frustrating than seeing this girl SHOPPING and yet BUYING NO PANTS. In fact, if Lindsay Lohan LeggingWATCH2008 were on the local Los Angeles news, this is the part of the broadcast where we'd cut to some Man on the Street and he'd say something like, "Yeah. Those are some leggings. Why doesn't she buy pants, man?" and then we'd cut back to the newscaster, who would shake her head ruefully and chuckle, and go, "Why, INDEED. And now, the weather."