The Setting: The offices of Paper Magazine
The Players: Two staffers: a stylist, and an editor
The Topic: Lindsay Lohan's upcoming cover shoot: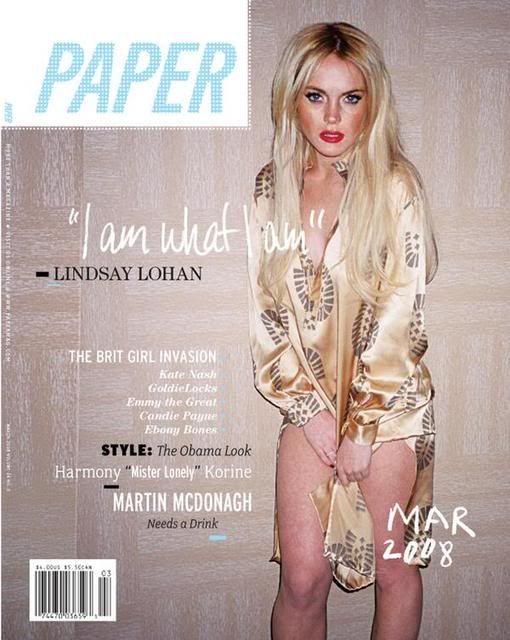 THE EDITOR: Do you really think she'll wear this?
THE STYLIST: Sure!
EDITOR: Is this a robe, or a tunic?
STYLIST: Sort of six of one, half-dozen of the other.
EDITOR: It's knee-length...
STYLIST:...with this crazy high-slits up the side. Cute, right?
EDITOR: Yeah. I'm just worried it might be too...
STYLIST: Modest?
EDITOR: Yes. Considering the subject.
STYLIST: Have you ever worked with Lindsay?
EDITOR: No.
STYLIST: Oh, honey. Don't worry. She'll find a way to make it look like she hasn't got any pants on, come hell or high water.
EDITOR: I don't know whether to be relieved by that or not.