(5) FERGIE vs. (16) COURTNEY PELDON
Okay, so it turns out Peldon is a tough competitor. Who knew? We all thought she was sort of a hilarious mascot, but it seems she is also A FIGHTER. Miss Fergie Ferg should put up a good fight, though. I mean, look at her: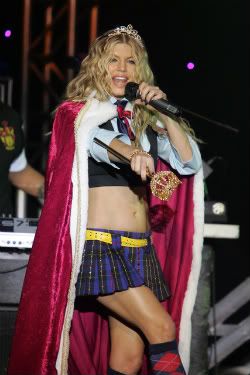 It's like if Hermione and Miss America had a baby and forced it to become a stripper. And then forced it to join the Girl Scouts. And then made it a Pink Lady. And then talked it into modeling for Cost Plus's line of accessories. And then made her into a total douchebag. Oh, wait -- sorry, that's Chad Michael Murray. Anyway, it's been a LONG HARD ROAD for Fergs, and many was the night that she was put away wet.
On the other hand, this IS this: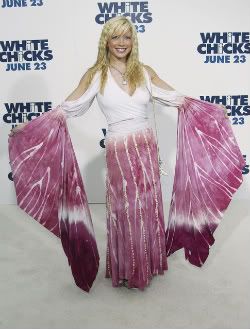 I mean, I don't even need to write anything.