(1) POSH vs. (5) SIENNA MILLER
FABULOUS, THIS MATCH-UP. Our gal Vicks might even call it major. A battle of the Brits. But can Posh fight off the young upstart? Sienna is strong in the ways of the fug. But is she this strong?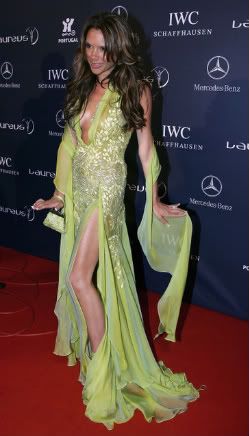 Remember those halcyon days before Posh took out the extensions because David kept yanking them out in the heat of the moment? These are good times -- with Posh frolicking around Los Angeles, pretending to care about Scientology a little, but mostly dressing up Katie Holmes like a doll. But these were good times too, at the height of her WAG-dom. Posh, in other words, is kind of a classic.
And then, like Maude, there's Sienna: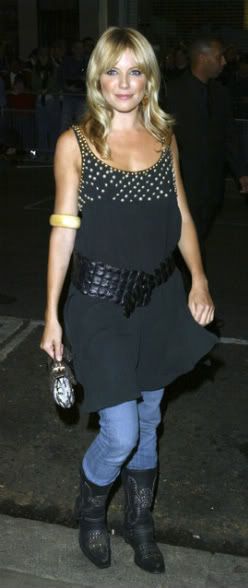 Miller is one of those woman whose face always surprises me. She is truly SO PRETTY, but I only tend to notice this in her movies, because when she's out and about, I'm staring at her wack-ass outfits: the twine tied up the outside of her pants, the crazy boots, the hats my god the hats. Why does she do that?