(1) MISCHA BARTON vs. (3) PARIS HILTON
Oh, these two. These two wacky kids. They've shared so much: boys, booths at Hyde, a dramatic ping-ponging back and forth from looking like Crazy on a Hanger and Hey! Kind of Pretty. Like so: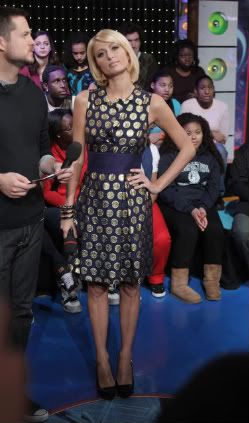 Bored. But cute! (I like polka dots.)
But then...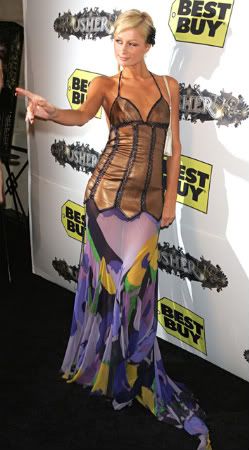 Yeah. I hope she's pointing at whomever sold her this mismatched monstrosity and saying, "YOU! I AM COMING FOR YOU. I LOOK LIKE A BAD AFTERNOON WITH FASHION PLATES." But she's probably just picking that evening's escort out of the crowd.
And then there's Cooper. Looking at her photos, I was struck -- as I often am with her -- by how truly pretty she is. And she often looks very pretty indeed: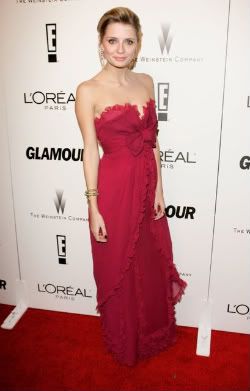 And then again, sometimes not: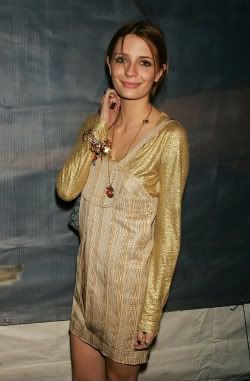 WTF, sugarplum? This isn't the first time I've seen this -- it's in the book -- but I find it as reminiscent of a first grader as costumed by ABBA as I did then. God, the shared, life-long doubles tennis match between Fine and Fug between these two is giving me a terrible crick in the neck.