Whatever's going on with Mischa lately, at least she's in good spirits: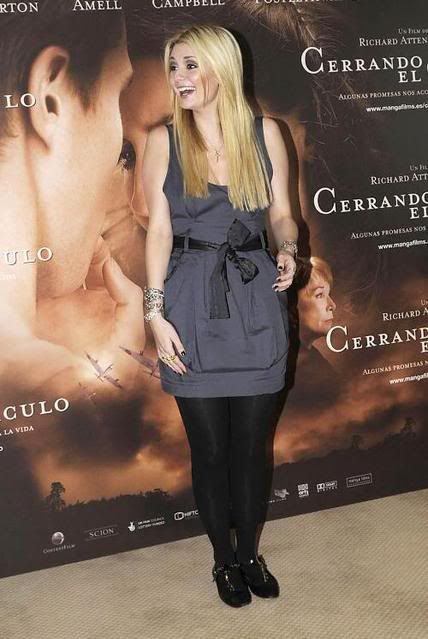 [Photo: Flynetonline.com]
And I almost think she pulled this off. My question is, what's with the stumpifying shoe choice? Has she recently developed a raging bunion problem? Because it takes a LOT to make Mischa Barton look short-legged and yet....here we are.