Oh, Lindsay. Sweet child o' mine, why do you insist on looking like an 80s hair band reject carrying his girlfriend's handbag?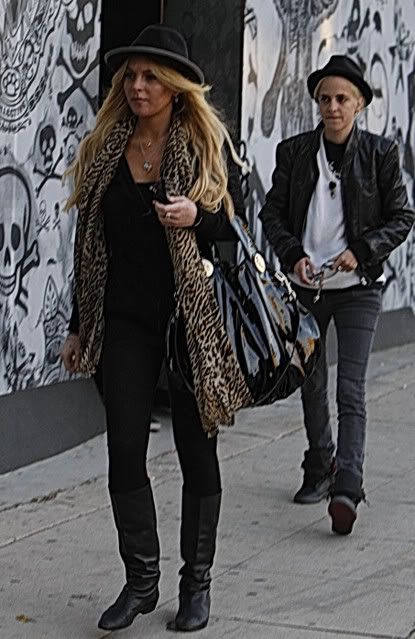 [Photo: INFDaily.com]
Why? Why? So many questions. Why do you go out looking like this, and then turn around and do something like this? You are so charmingly Cady From Mean Girls in that clip. YOU'VE STILL GOT IT IN YOU! Why are you TOYING WITH ME like this? So many mixed messages! I can't take it! God, when will I find a starlet who doesn't play me like this? WHEN?
Also, it's mean to make Samantha Ronson walk ten paces behind you. I guess she and I can talk about it in LohanHab. AGAIN.