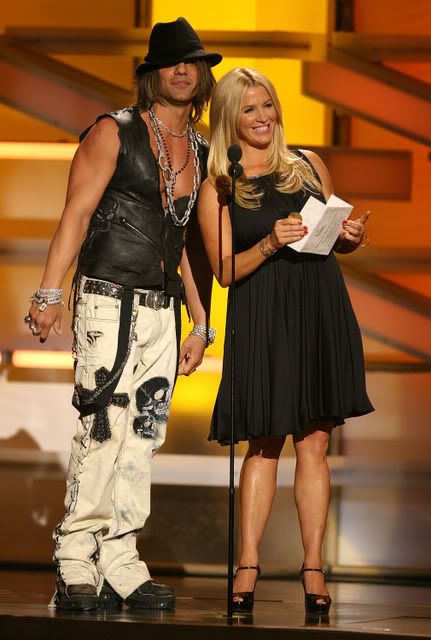 CRISS ANGEL: You seem to be having a good time.
POPPY MONTGOMERY: Sure! I just had a baby and I look great! I have no idea what I'm doing here, but at least I look good doing it. Why are YOU here?
CRISS: I'm MAGIC.
POPPY: No, really.
CRISS: I AM MAGIC.
POPPY: Do you have a show on CBS now, or something?
CRISS: A MAGICAL SHOW.
POPPY:...okay, then can we talk about what you're wearing?
CRISS: Is it not magical?
POPPY: It is not. Unless "magical" is a synonym for "frighteningly reminiscent of the contents of a hormone-fueled nightmare I once had about being chained to Nikki Sixx at a biker bar while being haunted by Lord Voldemort's Dark Mark." In which case: totally.