How can you not fall in love with this?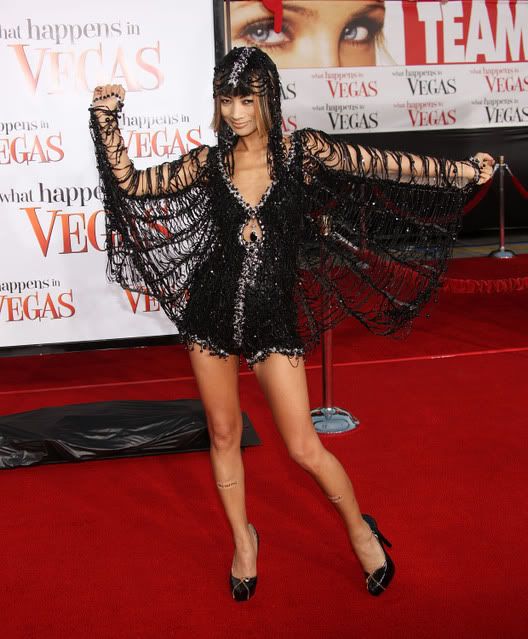 I know. It's crazy. It's complicated. It's custom-made. It's the costume from the show-stopping closer to Act One of Kiss of the Spiderwoman II: This Time, It's Way Less Metaphorical! It might also be shorts.
And it appears Bai is wearing her Message Band-Aids again. Let's take a closer look at them, shall we?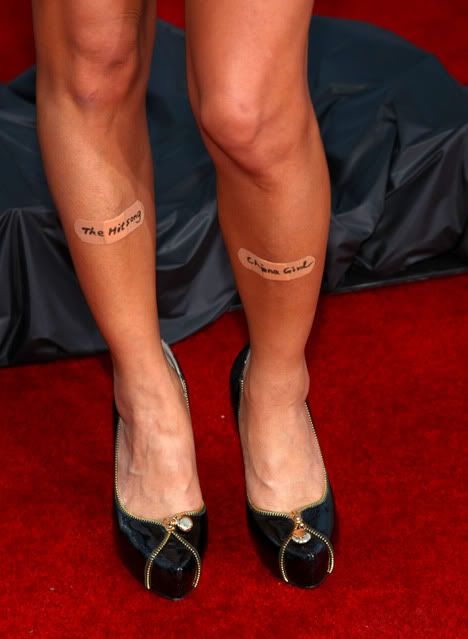 "The Hit Song" and "China Girl." Is...Bai Ling recording an album? Or is this just a shout-out to David Bowie? Oddly, I can't decide which would please me more.