Obviously, one doesn't look to UK celebrity nudist Katie "Jordan" Price for fashion tips. And yet: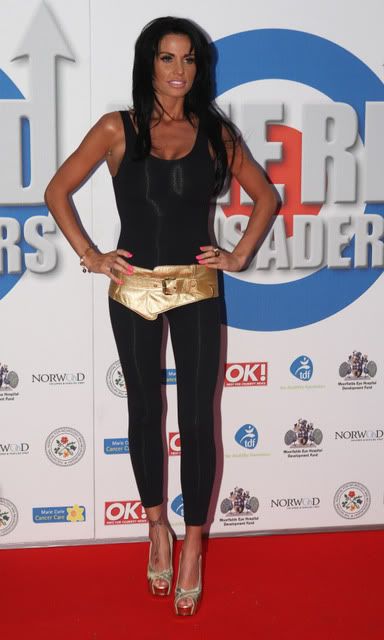 My question is, considering that this is the woman who once said she wouldn't wear any skirt longer than 9 inches, does she think this gold item is a belt, or a skirt? I feel like it might be the latter. And that scares me.
As does the fact that she's starting to resemble a wax figure more than ever --- which I didn't think was possible -- but that's a frightening tale for another day.