According to our friends at IMDb, our beloved Bai Ling here has completed photography on SIX FILMS coming out over the next two years, is filming another, and is in pre-production on yet another. Girlfriend works her ass off. When does she have time to create/procure the likes of this?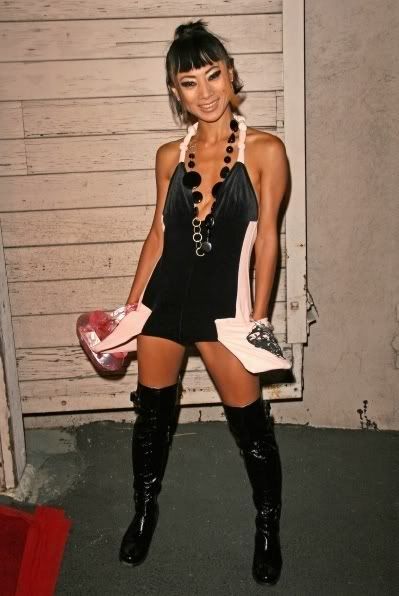 Wait! I want you to see the back (speaking of asses, especially):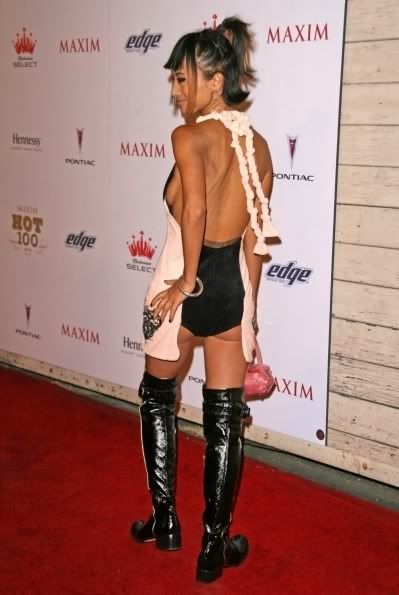 Whee! It's like....a leotard with the human equivalent of saddle bags attached? At least she has somewhere to store her lip gloss, her house key, and her copy of The Interplanetary Guide to Human Interaction: Intrigue, Involve, Inveigle.