Oh, Bai Ling. How I've missed your whimsical, wacky, often nipple-y presence on the red carpet. Much like I feel about the Peldons, I enjoy making fun of your outfits and when you're gone, I really miss you and hope you haven't fallen into hardship, hard times, or the evil clutches of someone who doesn't understand that your eighteen personalities are a hilarious delight and need to be nurtured appropriately.
Particularly this personality: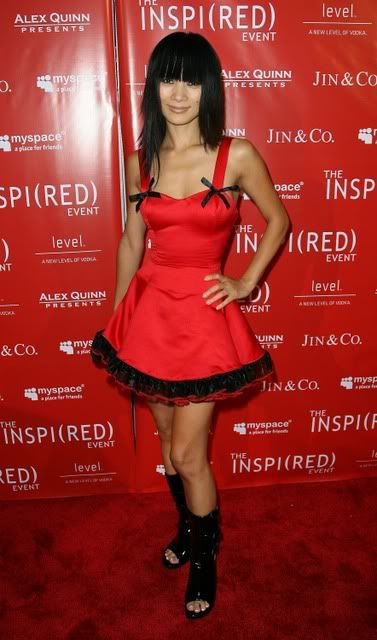 I believe this is Number Sixteen, Ye Olde Western Saloon Barmaid and Part-Time Pedicure Fetishist.