I saw Fantasia with this hair earlier in the week, but I have to admit that part of me thought I dreamed it: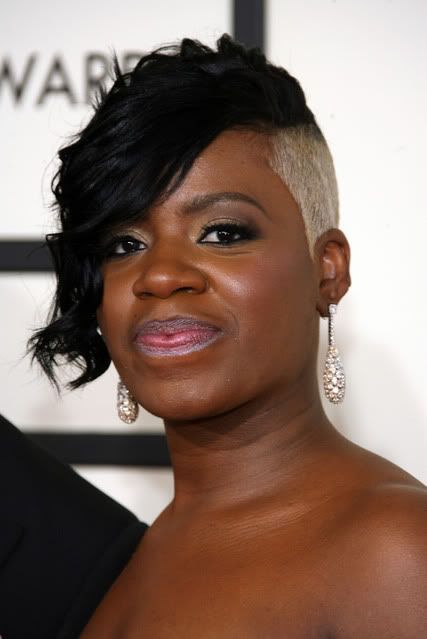 I am...not sure why she thought that was a good idea. The longer I look at this picture, the more I realize that Fantasia has gorgeous eyes, so maybe this kooky look is an attempt to highlight one of her best features, the way ladies magazines are all, "Got a great nose? Draw attention to it by using SUPER BRIGHT BLUSH! Make sure you make CONCENTRIC CIRCLES using a standard-issue paint brush!" And just as effective, really, in that I HAVE noticed her lovely eyes, but only as a way-station toward noticing that this isn't exactlyt the best hair she's ever had.
But let's take a look at the full-body 'do, shall we?