We have fugged Kristen Bell a lot. So this is going to be a refreshing change: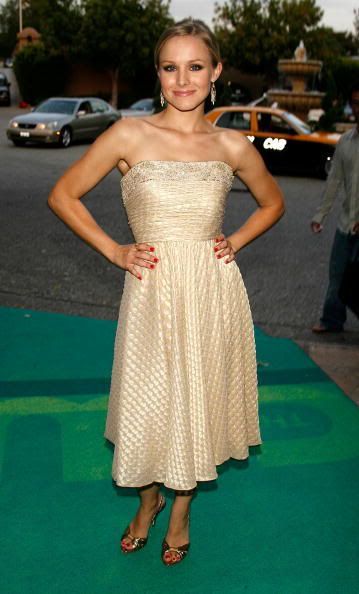 Heather and I saw a fair amount of La Bell when we were at Fashion Week, and it seems like she learned a lot from her stint there -- and she didn't, thank god, pick up that she should put on some shiny silver leggings. Simply put, I love this: I love the color on her, the cut works with her petite little frame, the hair is good, the nails are good, the shoes are good -- it's all good. It's simple and flattering, but not boring, and best of all, it's not too overwhelming on her, which is traditionally where she goes off course. Yay!
See, we're not bitches all the time.