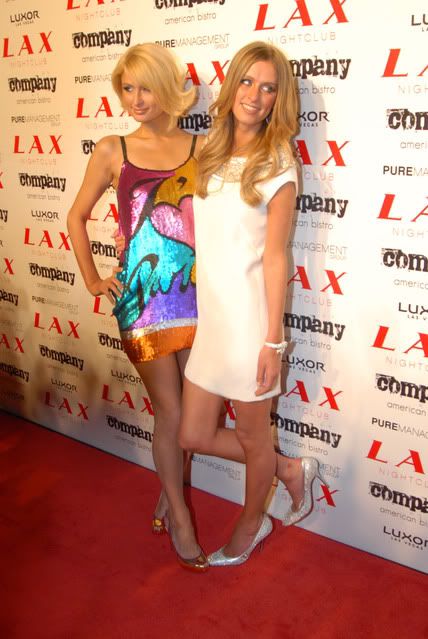 [Photo: Splash]
PARIS HILTON: Hello, LOVERS!
NICKY HILTON: I'm just going to look over here.
PARIS: And people think I am NOT SMART. I am smart enough to go out on the drunkiest night of the year with my NAME scrawled in the general area of my area, so if people forget my name --
NICKY: -- or if you forget your own name.
PARIS: TOTALLY. What was I talking about?
NICKY: You're smart enough to prepare for the eventuality of forgetting your own name, or for the very likely possibility of your hook-up being too drunk to remember it, so you purposely wore a dress with it scrawled across your gut in sequins.
PARIS: Oh, right. You sound smart tonight.
NICKY: Just in comparison.
PARIS: Huh?
NICKY: Exactly.